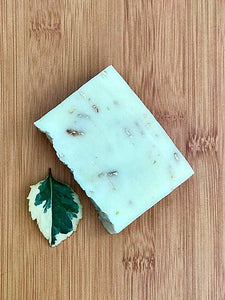 Organic Soap is the way to go
I ordered a bar of soap to help clean and heal an infected wound. I used it for my body and my hair, and it's great! I love how smooth it feels on my skin, and it's also great for the hair! The infected wound is now healed, thanks to the gentle cleaning of this soap. It exceeded expectations, and I would like to use this soap continuously, and to share it with others as well. What I also like about it is that it doesn't run out so easily, unlike other organic soaps that I've tried which vanishes so quickly. Thank you for creating this wonderful product! Will definitely order again. Have a great day ahead!
Love this soap!!
Soothing, refreshing baths come when using your soaps! Keep 'em coming, Malou!